Maria Elena Salinas
Peabody award-winning anchor, María Elena Salinas, who is described as the "Voice of Hispanic America" by the New York Times is one of the most recognized and influential journalists in the United States. After over three decades as co-anchor and correspondent of Noticiero Univision and co-host of news magazine "Aquí y Ahora" Salinas has begun a new chapter in her career as an independent journalist and producer. In one of her first projects she hosted and executive produced "The Real Story with Maria Elena Salinas" on the Investigation Discovery network.
Salinas began her journalistic career in television as a reporter, anchor and public affairs host for KMEX-34 in 1981. Being a witness to history, during her long illustrious career Salinas has covered some of the most important world events, from presidential elections in the United States and Latin America to Superpower Summits, armed conflicts and natural disasters among others. Salinas has interviewed dozens of heads of state as well as famous entertainers. She has received accolades for her coverage of the Hispanic and immigrant community in the United States.
Salinas was most recently recognized for her work by the National Association of Broadcasters and inducted into their Hall of Fame. In 2016 Salinas was awarded two honorary doctorate degrees from American University School of Communications and California State University, Fullerton. She also was honored with the Mickey Leland Humanitarian award. In 2015 she received a Peabody Award, Walter Cronkite Award, an Emmy and a Gracie Award for her news and documentary special "Entre el abandono y el rechazo" (Between Abandonment and Rejection), a prime-time report on the exodus of Central American children to the United States, which judges have praised as, "balanced and revealing." Additionally, she is the recipient of the 2014 Broadcast Legend Award from the Radio and Television News Association of Southern California. Among the 10 Emmy awards she has received, in 2012, she became the first Latina to receive a Lifetime Achievement Emmy from the National Academy of Television Arts and Sciences.
Focused on her mission to inform, inspire and empower the Latino community, for decades she has worked with several civic organizations encouraging immigrants to become citizens, register to vote and participate in the political process. Most recently teaming up with "Mi Familia Vota" in their voter registration campaign. For these efforts and more, Salinas is a recipient of the coveted Intrepid Award from NOW, the National Organization for Women, and has been honored by organizations including the Mexican-American Legal Defense and Educational Fund, the National Association of Latino Elected and Appointed Officials and The Congressional Hispanic Caucus Institute, among others. Salinas serves on the board of the Hispanic Scholarship Fund and has herself been awarding scholarships to journalism students for over two decades through the National Association of Hispanic Journalists.
Marcela Davison Avilés
Marcela Davison Avilés is a prominent American essayist, independent producer, attorney, and Latino cultural dramaturge and advisor. Her national Op-Ed opinions appear online in HIPLatina.com. Her guest columns and features have been published by CNN.com, the San Francisco Chronicle, the Mercury News, ModernLatina, the American Banker and Harvard University's Revista Magazine.
Davison Avilés was born in the border town of Nogales, Arizona to Nona Avilés Davison, an educator and Robert Beatty Davison, a civil servant. Both parents were born and raised in Mexico as children and became naturalized American citizens. Her maternal grandfather, Jesús Avilés, was a businessman / cowboy and President of the Guadalajara Charro Association. Her maternal great uncle and godfather, Mosén Francisco de Ávila, was a well known Mexican poet from the Sonoran region. Her Mother's family are also early pioneers of Nogales, Arizona and opened Escalada Brothers Mercantile there in the 1880s. Escalada Brothers is still in operation today. Davison Avilés essays are often reflective of her Mexican heritage and Latino/Hispanic cultural topics.
In 1980 she graduated from Harvard College, cum laude, in Fine Arts and in 1984 from Stanford Law School.
Davison Aviles practiced law in the financial services sector for ten years, specializing in bank regulatory matters and international banking transactions. In 2002 she was hired to lead the Latino Community Foundation in San Francisco. San Jose Mexican Heritage Festival. In 2004 Davison Avilés was recruited to lead the San Jose Mexican Heritage and Mariachi Festival as Executive Producer and CEO, and produced the award-winning event for ten years. Under her leadership the festival became a national destination; its music events and related mariachi music education program received national honors for artistic excellence during her tenure, receiving prestigious recognition and support from The National Endowment for the Arts, the City of San Jose, the White House Initiative for Educational Excellence for Hispanics, the Hewlett Foundation, the Packard Foundation and the TomKat Foundation, among other prominent arts and philanthropy organizations. In 2008 she recruited singer and activist Linda Ronstadt to become Artistic Director of the Festival. During Ms. Ronstadt's tenure, the Festival achieved national prominence, presenting ground-breaking "heritage concerts" that often addressed important social justice issues or illuminated the heritage music of Mexico with staging and repertoire that was both unique and comprehensive. In 2009 Ms. Davison Avilés also facilitated Ms. Ronstadt's testimony before Congress, which the Los Angeles Times called "remarkable," on the need to support arts education. Davison Avilés retired from the Festival in 2014.
In 2006 Davison Avilés was hired by Disney executive Nancy Kanter to provide Latino cultural insights and advisory services on a new bi-lingual pre-school program called Handy Manny. After Handy Manny concluded its three year season, she continued to advise Disney on various Latino creative and marketing projects.4 In 2013 she joined the production team at Pixar Animation Studios as a consulting advisor and Latino cultural dramaturge for the animated feature film "Coco." She also provides cultural insights and advisory services for the Disney Channel program "Elena of Avalor." In 2011 Davison Avilés co-produced with Suzanne St.John Crane and CreaTV a documentary about the women revolutionaries of the Mexican Revolution, featuring activist Dolores Huerta and Linda Ronstadt. The film won national honors from the National Alliance of Community Media.
Julissa Reynoso
Julissa Reynoso is a multilingual partner who focuses her practice on international arbitration, international litigation, and complex commercial litigation. She also provides U.S. and international clients with strategic advice and risk assessment in managing transnational issues. She advises a wide variety of clients, including governments, financial institutions, companies and individuals. She currently manages diverse transnational matters involving the energy, media, sports, real estate, food and telecommunications sectors.
Julissa's extensive experience includes analyzing and advising on complex cross-border matters and disputes before U.S. Courts and Agencies, and conducting arbitrations under the major international rules, including ICC and UNCITRAL, and bilateral investment treaty disputes under the Dominican Republic-Central America Free Trade Agreement (DR-CAFTA) and the North American Free Trade Agreement (NAFTA).
Julissa is the former United States Ambassador to Uruguay. She also served as Deputy Assistant Secretary of State for Central American, Caribbean and Cuban Affairs in the US Department of State. While in this role, Julissa was charged with developing comprehensive security and rule of law strategies for Central America and the Caribbean. Prior to joining the US Department of State, Julissa practiced at a major international law firm, where she specialized in antitrust law, international commercial arbitration and international investment arbitration.
Julissa is the recipient of the highest diplomatic honors bestowed by several Latin American governments. Julissaalso is the recipient of various public interest awards, including recognitions from Columbia University, New York University, the North Star Fund, the Legal Aid Society and the Hispanic National Bar Foundation. Julissa serves on the boards of several nonprofit and advocacy organizations, and was on the faculty of Columbia Law School and Columbia's School of International and Public Affairs. Julissa serves as trustee for New York-Presbyterian Hospital and for Columbia University.
Alejandra Campoverdi
Alejandra Campoverdi is an advocate for women's health and empowerment, a First 5 California State Commissioner, a former White House aide to President Obama, and a media executive. Prior to running for U.S. Congress in California in early 2017, Alejandra was founding Managing Editor of #EmergingUS at the Los Angeles Times, a digital platform founded by Jose Antonio Vargas that explored the emerging American identity. Alejandra previously served as Senior Advisor for Innovation and Communications Strategy for Univision Network News and was a part of the team that launched Fusion.
From 2009-2012, Alejandra worked in The White House, initially as Special Assistant to the Deputy Chief of Staff for Policy, and later as the first White House Deputy Director of Hispanic Media. In this role, she developed and implemented the White House's multimedia communications strategy in relation to the U.S. Hispanic community and briefed President Obama in preparation for interviews with Hispanic media. Previously, Alejandra worked on The California Endowment health foundation's Agricultural Worker Health Initiative, which focused on improving the health and living conditions of California's agricultural workers.
Alejandra holds a Master of Public Policy from Harvard University's Kennedy School of Government and graduated cum laude from the Annenberg School for Communication & Journalism at the University of Southern California. Alejandra has been appointed to the California Children and Families Commission, also known as "First 5 California", which convenes, partners in, supports and helps lead the movement to create and implement a comprehensive, integrated, and coordinated system for California's children prenatal through age 5 and their families. She currently sits on the Advisory Board of Harvard's Shorenstein Center on Media, Politics and Public Policy, the Executive Advisory Board of the Harvard Journal of Hispanic Policy, and the Board of Advisors for UCLA's Center for Diverse Leadership in Science, and is a member of the Pacific Council on International Policy. Alejandra is a volunteer teacher for Inside Out Writers, through which she teaches a weekly creative writing class to incarcerated young women in Los Angeles' Central Juvenile Hall.
Eliana Murillo
Eliana Murillo does amazing work in fostering diversity in communities and businesses as the founder of the multicultural marketing team at Google and the resource group, Hispanic Opportunities in Leadership and Advocacy (HOLA). She advocates for minorities in business and providing tools for their success epitomizes LEAD's mission of empowering, educating, and advocating for Latina women. Eliana is also a Harvard Alum. Eliana "leads multicultural marketing at Google with initiatives such as the "Get Your Business Online" and election features in Spanish for the presidential debates. Additionally, she works as CMO of Tequila Alquimia, her family's organic tequila company, and she founded the U.S. Hispanic business development and community outreach team at Google" (Forbes).
Lorella Praeli
Lorella Praeli joined the American Civil Liberties Union (ACLU) in May 2017 as Director of Immigration Policy and Campaigns. Most recently, Praeli was the National Latino Vote Director for Hillary Clinton's 2016 presidential campaign. Prior to joining the campaign, Praeli served as Director of Advocacy and Policy at United We Dream (UWD), the nation's largest immigrant youth-led organization. There, she led UWD's advocacy efforts to implement Deferred Action for Childhood Arrivals (DACA), pass Comprehensive Immigration Reform, and persuade the Obama administration to protect four million undocumented immigrants through Deferred Action for Parents of Americans (DAPA).
Before joining UWD, Praeli co-founded and directed CT Students for a DREAM and led the organization's efforts to pass and implement Connecticut's in-state tuition bill. Praeli immigrated from Ica, Peru to New Milford, Connecticut with her family at the age of ten, where she grew up undocumented. Praeli graduated summa cum laude with a B.A. in Political Science and Sociology from Quinnipiac University
Jaina Lee Ortiz, Actress, Detective Annalise Villa, "Rosewood" on Fox
Jaina Lee Ortiz was born November 20, 1986 in California and raised in The Bronx, New York. Jaina's father is an NYPD Detective. She began her dance training at the age of nine by taking Salsa/Mambo classes; and, at the age of 15, she began teaching. By the next year, Ortiz was traveling internationally as a professional instructor and performer.
Ortiz got her start in acting by appearing in student films. She then studied for two years at Maggie Flanigan Studios, where she learned the Meisner technique. In 2009, Ortiz auditioned and was cast on the second season of VH1's reality show Scream Queens, where she and nine other aspiring actresses competed in challenges based on acting for the opportunity to win the prize of a role in an upcoming movie. The show premiered on August 2, 2010 and on the season finale, Ortiz was named first runner-up.
In 2013, Ortiz landed the role as a series regular in The After, produced by The X-Files creator, Chris Carter. The pilot, which began airing via Amazon Video in February 2014, received positive feedback and was ordered to series. However, on January 5, 2015, Amazon Studios announced they would no longer move forward with the show. Two months later, Ortiz was cast as the female lead in a pilot tentatively titled Rosewood, playing opposite Morris Chestnut. The pilot was greenlit to series in May 2015. Rosewood premiered on September 23, 2015 on Fox.
Nely Galán, Media Entrepreneur, NY Times Bestselling Author of SELF MADE, Founder of The Adelante Movement
Latina media dynamo and women's empowerment advocate Nely Galán, dubbed the "Tropical Tycoon" by The New York Times Magazine, is one of the entertainment industry's savviest firebrand talents. An immigrant and self-made media mogul, Galán was the first Latina President of Entertainment for a U.S. television network (Telemundo). She is an Emmy Award-winning producer of over 600 episodes of television in Spanish and English, including the FOX hit reality series "The Swan".
After becoming self-made on her own terms, Galán has made it her mission to teach women—regardless of age or background—how they too can become entrepreneurs. Her New York Times best-selling book, SELF MADE: Becoming Empowered, Self-Reliant, and Rich in Every Way, was published by Spiegel & Grau/Random House in 2016. Inspired by the new revolution in women's entrepreneurship led by multicultural women, Galán wrote the book as a manifesto to ignite the SELF MADE movement, uniting all women on a quest for an economic future they control.
SELF MADE is a blueprint, a mindset, and a movement, but most of all it is a call to rise up and take ownership in ways big and small. You do not have to look up the ladder to find the self-made woman—you simply have to look around. She is everywhere. From the part-time Lyft driver, to the Etsy store owner, to the unrelenting startup CEO, the one thing all of these women have in common is that they are becoming self-made. SELF MADE is for every woman with untapped greatness in her, who just needs the tools to get started.
Galán is also the founder of the nonprofit The Adelante Movement ("Move it forward!" in Spanish), which seeks to train and empower Latinas to become entrepreneurs. Soon, not just Latinas, but women of all backgrounds began showing up to her events, a clear signal to Galán that all women, and particularly multi-cultural women, were leading a new economic women's movement. The revolution around financial self-reliance had already begun. The SELF MADE book is the culmination of nearly four years on the road meeting and training women, who have collectively become the largest growth engine in the country.
Rosa Gumataotao Rios, 43rd Treasurer of the United States
Rosie Rios serves as the 43rd Treasurer of the United States. She has direct oversight over the U.S. Mint, the Bureau of Engraving and Printing and Fort Knox and is a key liaison with the Federal Reserve. In addition, the Treasurer serves as a senior advisor to the Secretary in the areas of community development and public engagement. She is especially passionate about supporting Women in Finance and issues of Main Street in the economic recovery.

Prior to her confirmation as Treasurer, Rios worked at MacFarlane Partners, where she was Managing Director of Investments. Working with MacFarlane Partners'development and global capital partners, Rios played a central role in facilitating equity transactions for large mixed-use development projects in major urban areas. In November of 2008, Rios took a leave of absence from MacFarlane Partners to serve on the Treasury/Federal Reserve Transition Team and is a graduate of Harvard University.
Rosa joined the former President Obama's Administration in 2009. She is well known for her efforts in advocating for a woman to be placed on the United States currency. Rosa is the first Latina to be added to the Harvard Portraiture Collection. She is passionate about advocating for women's rights and has established the Women in Finance Symposium, The Gallery of Historic Women in Treasury, the Treasury Nursing Lounge and serves as a member of the White House Council of Women and Girls
Anilu Vazquez-Ubarri
Chief Diversity Officer, Goldman Sachs
Anilu is Goldman Sachs' chief diversity officer and global head of Talent. She is responsible for evolving and driving the firm's recruitment, leadership, talent and diversity strategies as well as ensuring that the firm's diversity priorities are integrated across all talent initiatives. Anilu chairs the Global Talent Leadership Team and serves as a member of the Human Capital Management (HCM) Operating Committee. Previously, she was the Americas head of Global Leadership and Diversity, and before that, she was global chief of staff for HCM from 2011 to 2013. Anilu joined Goldman Sachs in 2007 as an Employee Relations advisor, providing advice to the Services, Finance, Operations, Investment Management and Investment Banking divisions. From 2009 to 2011, she served as co-head of the Black and Hispanic/Latino Network in HCM. Anilu was named managing director in 2013. Prior to joining the firm, she worked at Shearman & Sterling LLP as an attorney in the Executive Compensation and Employee
Benefits Group. While at Shearman & Sterling, she was a founder of the firm's women's network, WISER, and served on its diversity committee. Anilu serves on the Board of Trustees for the Fordham Law Alumni Association. Anilu earned a JD from Fordham University School of Law in 2002 and an AB, cum laude, in History and Latin American Studies from Princeton University in 1998.
Dr. Dharma E. Cortés, Instructor, Cambridge Health Alliance/Harvard Medical School Department of Psychiatry
Dr. Dharma E. Cortés, a native from Puerto Rico, received her Bachelor's degree in Psychology from the University of Puerto Rico, a Master's degree in Clinical Psychology from the University of Puerto Rico, and a Doctorate degree in Sociology from Fordham University. She also completed post-doctoral training in Medical Anthropology at Harvard Medical School's Department of Social Medicine. Dr. Cortés is an Instructor at Cambridge Health Alliance/Harvard Medical School Department of Psychiatry and a Senior Research Associate at the Mauricio Gastón Institute for Latino Community Development and Public Policy at the University of Massachusetts Boston. She is also the Director of Latino Projects at Environment & Health Group, a research company seeking technology solutions for global health.
For more than twenty years Dr. Cortés has been conducting community-based research with Latinos in the U.S., focusing on acculturation, health, mental health, obesity prevention, and access to healthcare, including health insurance coverage. Dr. Cortés has made major contributions to the understanding of the process of acculturation, cultural, language, and literacy issues among Latinos in the United States through several of her publications and research activities. She has been principal investigator, co-investigator and consultant to numerous studies on the delivery of health care services funded by the National Institutes of Health, the Centers for Medicare and Medicaid Services, the Robert Wood-Johnson Foundation, the Centers for Disease Control and Prevention, Agency for Healthcare Research and Quality (AHRQ), Health Resources and Services Administration (HRSA), and Massachusetts' Center for Health Information Analysis, among others.
Dr. Cortés has served on multiple local and national boards and advisory councils, including the Men's Health Network, the Massachusetts School of Professional Psychology, Our Bodies Ourselves, Latino STEM Alliance, Planned Parenthood League of Massachusetts, Big Sisters of Greater Boston, and The Philanthropy Connection. Currently, she is a member of the Board of Directors of Planned Parenthood Federation of America; a member of the Corporation at Wheelock College, and a member of the Board of Trustees at North Shore Medical Center.
Tanya Menedez, Co-Founder and CMO, Maker's Row
Tanya Menendez (New York City) is Co-Founder and CMO of Maker's Row. Maker's Row is a Brooklyn-based online marketplace for American manufacturers with network of over 6,500 manufacturers and 75,000 designers and brands creating products in the USA. Growing up in California, Tanya studied technology and its socioeconomic impacts on rural economies at UC San Diego. Tanya's research in ethnography and sociology was published in several industry-leading journals. Before Maker's Row, Tanya managed operations within Google, Goldman Sachs and a leather goods line, The Brooklyn Bakery. While at The Brooklyn Bakery, she came up with the idea to create a platform for entrepreneurs to be able to easily access American manufacturers.
Judith Garcia, Chelsea City Councillor District 5, Massachusetts
Judith worked hard to improve the living conditions for our most vulnerable residents. She worked with Chelsea Target Enforcement Group, to find ways to improve the housing and living conditions of Chelsea residents. She volunteered as a member of the Trash Task Force to help recreate a sustainable method to dispose of trash and enforce a recycling program. Her commitment to youth led her to work for the REACH program, an after school/out of school program that ensures the successful graduation rates of at-risk youth. She spearheaded a bike-a-thon fundraiser that helped raise funds for the continuation of the program. In 2009, the Daughters of the American Revolution recognized her with the Good Citizens Award for her outstanding service, leadership and patriotism. Judith grew up attending Chelsea public schools before graduating with a bachelor's degree in Urban Studies from Wheaton College. In 2011, Judith was awarded the prestigious Benjamin A. Gilman International Scholarship to study urban planning in Oman. She became the first Hispanic/American woman to work at Oman's Supreme Committee of Town Planning. Judith has since travelled the world learning about true local community revitalization and empowerment. Judith leads with compassion and curiosity. Judith knows that true leadership is about service. Leadership is mutual understanding past our cultural differences. She understands the value of education and that everyone should have access to it- regardless of socio-economic status. In 2008, she travelled to India and helped rebuild a school in a rural village. In 2013, Judith moved to South Africa where she learned how a leader, Nelson Mandela, fought the battle for dignity with humility. South Africa's ideology of Ubuntu the idea that we are all interconnected is a philosophy she hopes to enforce in planning ideas that matter. Judith is hard-working and gets things done. As a member of Health Care for All, Judith currently dedicates her time to creating government that really represents and works for its people. As a bi-lingual counselor she has made sure that the Latino and immigrant populations have access to quality and affordable health care. She has answered 3,941 calls about people's health insurance. She has helped residents navigate the health care system because she understands complex health care policy.
Dyanna Salcedo, Finance and Operations Director, Five Acre Farms
Dyanna Salcedo wears many hats at Five Acre Farms, a for-profit, social enterprise with a dual mission to keep farmers farming and to make local food accessible to more Americans. Prior to joining Five Acre Farms, Dyanna spent five years in financial services at Citi and Blackrock, and prior to that she served her country for six years in the United States Army. Dyanna is a champion for mentorship and diversity, maintaining regular involvement with Sponsors for Educational Opportunities and Reaching Out MBA, and she is thrilled and honored to be introduced to the Harvard LEAD community. She holds an MBA and a Master of International Affairs from Columbia University and a Bachelor of Business Administration from the University of Texas at San Antonio.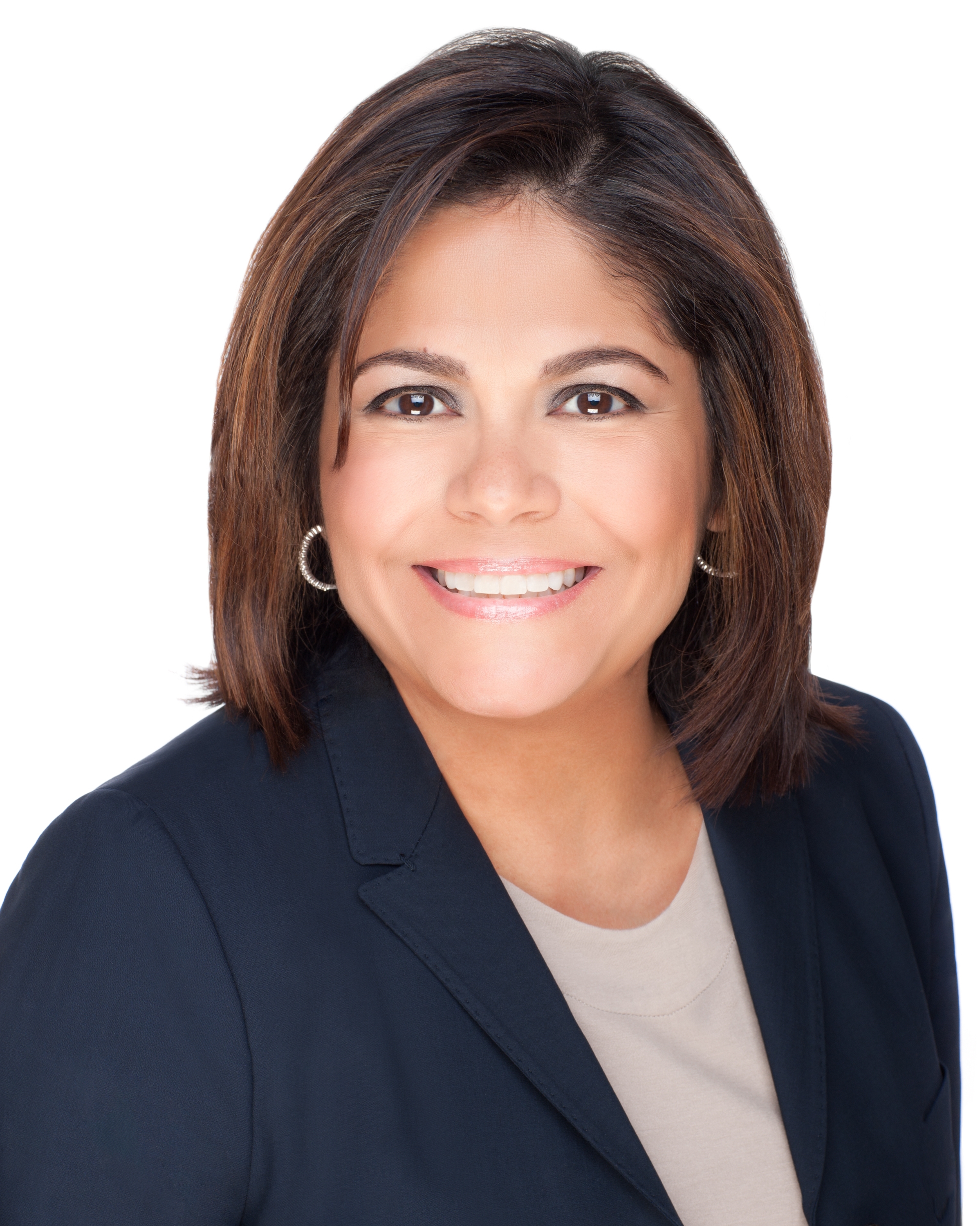 Sila Maria Calderon, First Female Governor of Puerto Rico
In 2000, Sila Maria Calderón became the first and, to date, only woman elected as Governor of Puerto Rico. As Governor, Calderón implemented policies to eliminate corruption and restore confidence in the government. Her work on combatting poverty was commended by President George W. Bush and the Department of Housing and Public Works.
Liliana Gil Valletta, Co-Founder & President, XL Alliance
Liliana "Lili" Gil Valletta is an award-winning entrepreneur, World Economic Forum Young Global Leader, TV media contributor and President of XL Alliance, a multi-cultural marketing firm. Lili has a strong track record as a former corporate executive at organizations such as Celebration Health/ Walt Disney World and Johnson at Johnson where she served as Global Marketing Services Director. During her ten-year tenure at J&J, she became the youngest female executive, pioneered multicultural marketing initiatives for the corporation and cofounded the Hispanic Employee Resource Group HOLA.
Companies Lili has advised and impacted include The Coca-Cola Company, Diageo, Kroger Co, Post Foods, Ralph Lauren Fragrances, PepsiCo, Prestige Brands, Novartis, Merck, Valeant Pharmaceuticals, and Univision. She is an independent contributor to Fox News, CNN en Español, among other networks analyzing the role of minorities, women and overall diversity in business and politics.
Lisa Garcia Quiroz, Senior Vice President and the first Chief Diversity Officer of Time Warner Inc
Lisa currently serves as the Senior Vice President and the first Chief Diversity Officer of Time Warner Inc. She also serves as the President of the Time Warner Foundation, helping Time Warner with corporate responsibility initiatives. Before working at Time Warner, she helped launch People en Español and Time for Kids at Time Inc. Recently, Lisa served as Chairperson for the Corporation for National and Community Service, a position to which she was appointed by President Barack Obama.
Natalia Oberti Noguera
Conference Keynote
Dubbed "The Coach" by Marie Claire, Natalia (aka Ms. Oberti Noguera) is Founder and CEO of Pipeline Fellowship, an angel investing bootcamp for women that's changing the face of angel investing and creating capital for women social entrepreneurs. Natalia holds a BA in Comparative Literature & Economics from Yale. She has been featured in Bloomberg Businessweek, Mashable, Reuters Money, TechCrunch, The New York Times, and Fast Company's Co.Exist Change Generation series. Natalia was named to the Forbes list "Top 20 Women for Entrepreneurs to Follow on Twitter," as well as Latina.com's "25 Latinas Who Shine in Tech." Women's eNews recognized her as one of 21 Leaders for the 21st Century for 2012 and Business Insider included her on its 2013 list "The 30 Most Important Women in Tech under 30." You can find Natalia on Twitter (@nakisnakis).
Ernesto Arguello
Dinner Keynote
Since graduating in 2002, he has created businesses in Hospitality, Real Estate, Fashion, Service and Construction industries. From his parents he inherited the vision of making this World a Better place; this inspired him to help improve the quality of life of those underserved and often overlooked. In 2004, he Co-Founded and has since Presided "HOLA Realty," building homes for underprivileged populations. In 2012 he Founded and Presides "Education Model Towns" a development company focused on creating sustainable communities that offer a variety of uplifting and empowering opportunities for its residents. To date, he has helped change the lives of approx. 15,000 people and rapidly growing. Currently developing in Honduras and Panama. As a result, in March 2013, he was honored with the "Agent of Change" award from IDB (Inter-American Development Bank) and MTV (Music TV); additionally, in June 2013, his Education Model Town in Honduras was honored a "Golden Nugget Award of Excellence" by Pacific Coast Builders Conference as well as receiving the Overseas Private Investment Corporations first "Impact Award"
His life, businesses and Philanthropic Initiatives caught the Attention of NBC-Universal who selected him as one of Americas most Eligible Bachelors for the Reality TV Show "READY FOR LOVE", available at NBC.com.
On August 2013, he joined efforts with the FIA Foundation to spread awareness on the "United Nations Decade of Action for Road Safety" for which he created the "SNAP-2-LIVE" belt; a fashion accessory that will engage users to become vocal supporters of the campaign, helping save millions of lives and raise funds for the same mission.